6 Simple Ways to Keep Your Dog's Coat Shiny and Healthy

An important part of being a dog owner is keeping your dog healthy and happy. This means providing him/her with enough exercise, feeding dog quality food, playing and cuddling him/her, and taking care of your dog's fur. 
After all, a dog's health can easily be seen just by looking at its coat – it should always be shiny and clean. So, here are 6 ways in which you can keep your dog's coat looking healthy and groomed.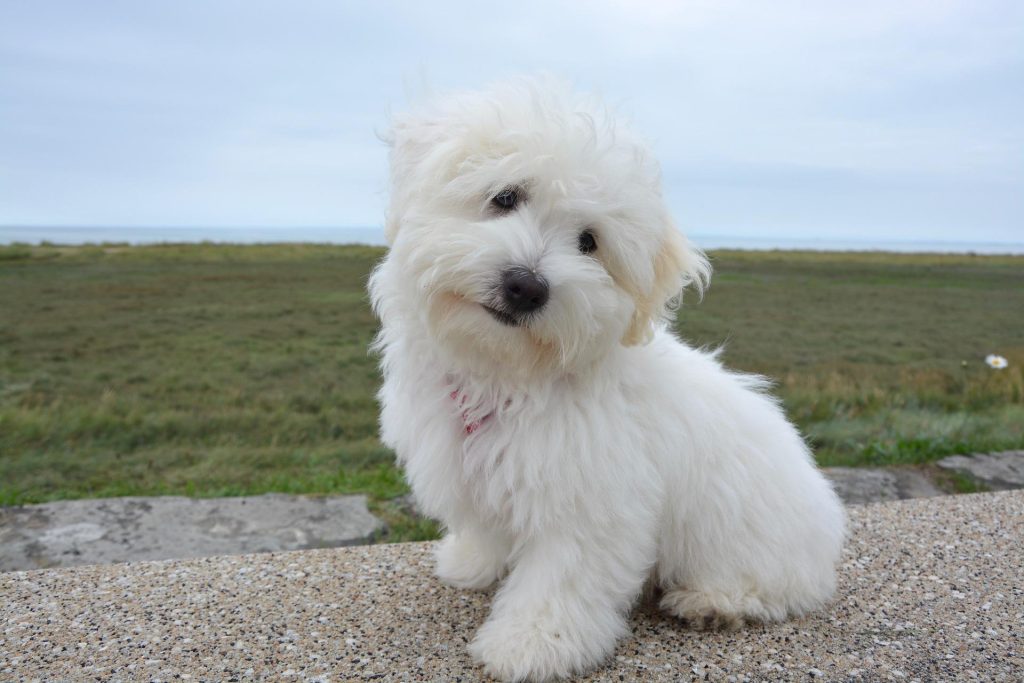 1. Bathe Your Dog Regularly
Now, this doesn't mean you should bathe your pooch every single day; doing it too often can actually damage your dog's coat because it would remove the skin's natural oils. Once or twice a month should be enough, especially if your dog spends most time indoors. Chaminol Shampoo is pH balanced for maintaining a healthy Skin and Coat in Dogs and Cats, it is uniquely formulated to provide deep cleansing without stripping the coat of its essential oils.
Regardless of your dog's fur type, you should brush your pup's coat every few days. So, find a brush that suits your dog's breed, and get to work. If your pup sheds a lot, you should also get a de-shedding brush, which will ensure that your dog's fur always looks well groomed.
3. Provide Them With Quality Food
If you want your dog's fur to be strong and healthy, you should provide a nutritious diet. When buying the food, pay attention to the ingredients, and feel free to add an oil based supplement such as TRM's Caniglo to your dogs feed.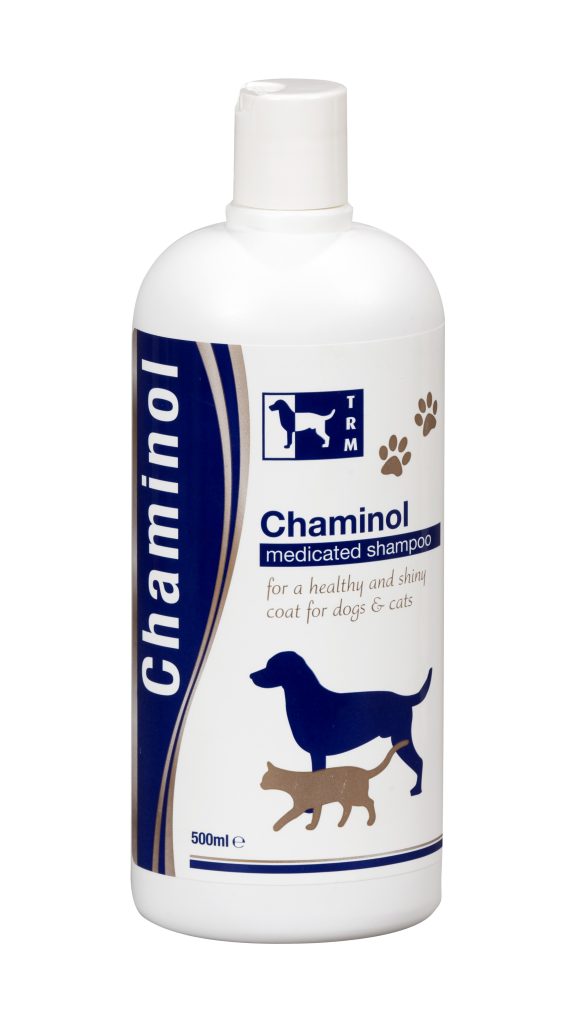 4. Add Omega Fatty Acids to Your Dog's Diet
Both Omega-3 and Omega-6 fatty acids are good for your dog's fur. Omega-6 also helps fight infections, while Omega-3 can boost your dog's mood and ease arthritis mood and ease arthritis pain. Again, TRM's Caniglo is a feed oil rich in fatty acids for a healthy shiny coat
Investing in supplements for your dog, like Caniglo and Multivit Complex, can soften and nourish your dog's fur and help improve the health of his skin.
Finally, if you notice that your dog seems to be scratching a lot, it could mean that it has allergies. So, consult your vet on the right treatment, since every dog is different and you want to make sure you're doing the right thing for your dog.
Every owner who loves their dog should want to keep it healthy and happy. So, make sure to provide your pooch with top-quality food, including the treats, consider adding supplements to their diet and brush your dog regularly. This way, your dog's coat is bound to stay strong and shiny for a long time.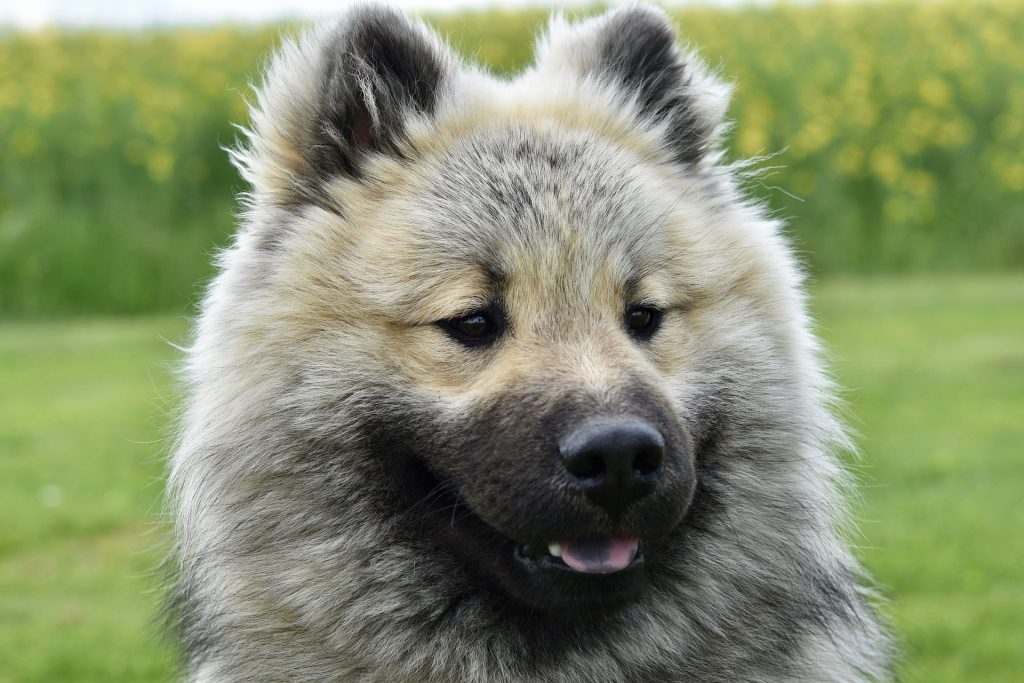 The total quality management system at TRM is guaranteed by its full time Quality Assurance Department (Q.A.D). TRM's 'Q.A.D' implements rigorous protocol and HACCP systems throughout the production process. 
All raw materials are carefully controlled for technical and qualitative standards. All naturally originating materials are further tested for naturally occurring contaminants by independent laboratories. All raw materials approved for process are carefully controlled throughout the manufacturing and are fully traceable, thereby guaranteeing our customers the highest quality products.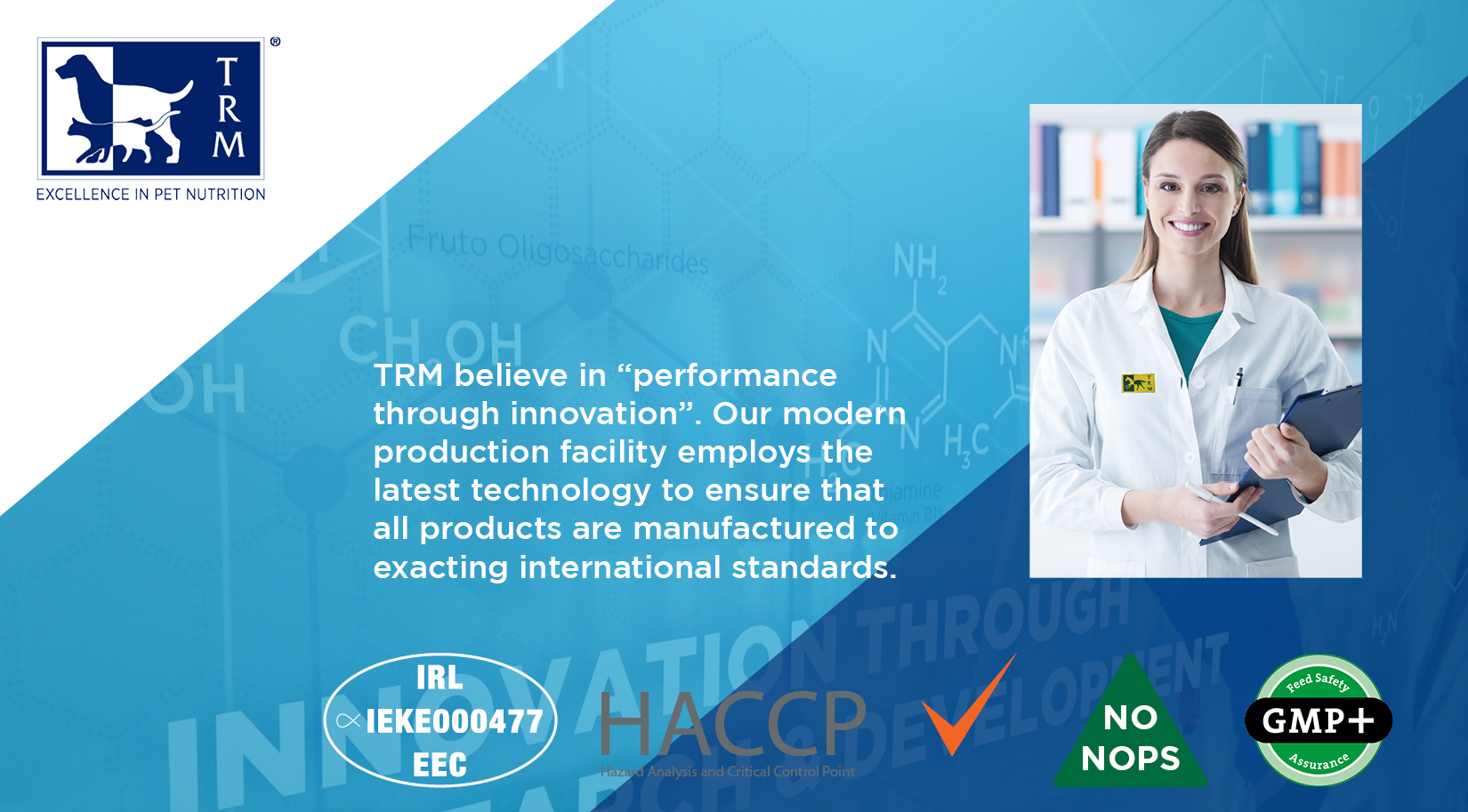 TRM® have an extensive research team and utilise the services of leading experts in the field of pharmaceutical science, formulation development, operation systems, microbiology, chemistry, pet science, pet exercise physiology, pet nutrition and statistics.
All our customers are welcomed to avail of this expert advice at any stage.
The TRM range of supplements for cats and dogs consists of products to support arthritic joints, gastrointestinal tract health and skin and coat health. 
Your pets can benefit from supplements that are specifically and scientifically formulated to meet their needs
See our extensive range 
 Companion Animal Products by TRM (trmpet.com)
Questions? Get in touch 
 Contact TRM (trmpet.com)
 Excellence in Pet Nutrition 
 Manufacturing excellence using the latest technologies.
 Maximising results.
 Innovation through research & development.
 Renowned globally.